JUMP
8 Juniors Attend NCSY Leadership Program in NY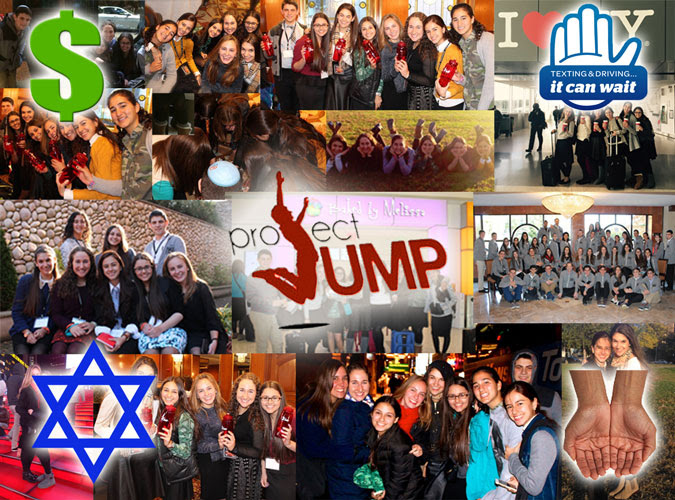 Graphic by Aaron Senfeld ('17)
Article by Ariella Mamann ('16)
This past weekend I, along with seven other WYHS juniors, attended the NCSY 
JUMP
 (Jewish Unity Mentoring Program) national leadership program. Walking into the Garden Inn & Suites Hotel in NY this
past weekend, we were brimming with excitement. Going into the first session of the conference, we were
overwhelmed by the presence of students from various schools from around the country.
Throughout the 
two-day seminar, students learned about what it means to be a Jewish leader.
 We were introduced to four challenges which we must complete throughout the year: Fundraising, Poverty, Israel Advocacy, and Texting & Driving. Once schools complete these challenges in their respective communities, five teams will be chosen to return to New York to compete for the 
JUMP
 overall championship. We were fortunate to hear from inspirational speakers such as Jason Katz, campaign coordinator for Friends of United Hatzalah, and Ze'ev Ben Shachar, educational director of Jerusalem Online U, who urged us to act when we feel passionate about a cause. We also had the opportunity to view an exclusive screening of the film "Beneath the Helmet," which took us through the lives of Israeli soldiers, not much older than we are, as they went through basic training. We gained more knowledge on the dangers of texting and driving and took a pledge never to do it or to be a passenger in a car with someone who is distracted.
Throughout this empowering program, we learned how to become effective leaders who will, one day, make a difference.